Our program is designed to help your child grow emotionally as well as physically. Our format consists of learning experiences in the following areas: Language Arts, Math Concepts, Arts & Crafts, Music, and Motor Development. There are also individual learning experiences where the child is allowed to explore any area that interests your child the most.
​
We believe in giving the child the best of two worlds. A child likes guidance and direction from his teacher, but childcare experts also believe a child is enriched through their own self-direction. Thus, the children have an opportunity to explore and express their own feelings and abilities through their own choice.
​
Learning activities (concrete, first-hand experiences) are carried on in our "unit of interest." These units will provide a broad base of understanding for later academic achievement in Language Arts, Math, and Science in such a way as to supplement the child's natural desire to learn.
​
Each of our classes uses arts and crafts as learning activity. In Numbers, the children might make 8 flowers or 2 fire trucks. In Language Arts, the children might make Cheerio necklaces for the letter 0 or a straw bird's nest for the letter N. These projects are what make learning fun and memorable. Being able to play with water, play dough, glue, and paint are many enjoyable activities that most children do not experience often at home, but are able to participate in daily at C.C.C.!
​
Science experiments, field trips, and special visitors are planned each month along with holiday parties. A monthly newsletter explains special days, visitors, parties, and specifically what each class will be focusing on each month. This lets you be more aware of your child's activities and opens the door for conversation with your child about school news.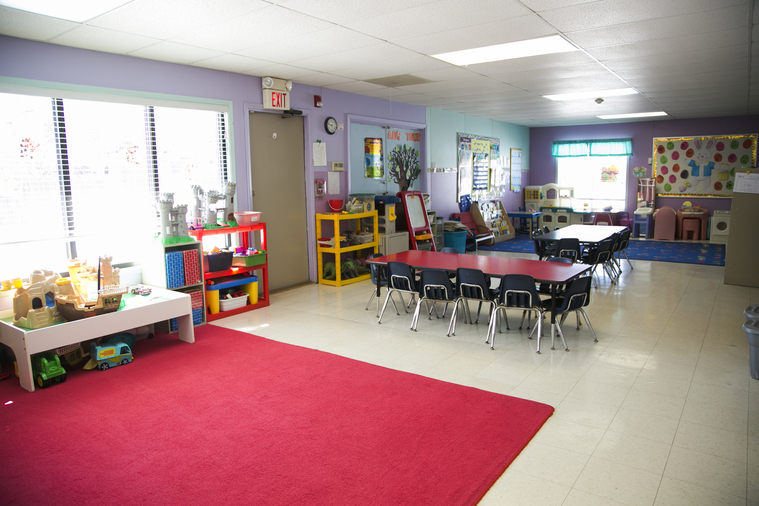 Preschool/Kinderbridge
​ 3, 4, & 5 year olds

Daily Program For 3 - 5 Year-Old Classroom





​​​​​6:30am: Greeting Children and parents. Give preliminary health check to all children and assist in washing hands upon arrival. Children go to classroom for creative play.
​7:00am: Bathroom times (consists of washing hands and face, using toilet, washing hands).
​Clean up.
8:00am: Kindergartner Reading time.
8:15am: Morning exercises- use one of the various aerobic recordings available.
8:30am: Morning Program: Pledge of Allegiance, Good Morning Songs with music, Children stand in circle on individual carpet mats, sing and move with the motions and rhythm of the music/ Calendar.
9:00am: Attendance/ Snack (wash hands before and after)/ Bathroom Time.
9:15am: Learning Program- Language Arts/ sequential to the child's development (Letters, Alphabet, Reading, and Writing).
9:45am: Creative Free Play Inside or out (if weather permits).
10:15am: Learning Program- Math and Numbers/ sequential to the child's development (Shapes, Numbers, and Thematic Units).
10:40am: Active/ Readiness Interactions- Games, Music, and Art activity.
11:00am: Clean up/ Wash hands for Midday Meal/Story time.
11:30am: Midday Meal for full day children/ clean up/ bathroom time. Group songs/ stories/ nature walk and or outdoor activities.
12noon: Rest Time: Each child rests in an individual cot with their own sheet and blanket. All cots will be placed two feet apart. See cot chart for placement.
2:00pm: Wake up/ Bathroom time/ Wash hands.
2:30pm: Afternoon Snack (wash hands before and after).
2:45pm: Individual Play.
3:30pm: Free Play Inside or out (if weather permits).
4:15pm: Creative Play: Children rotate areas with creative building, manipulative and fine motor, much teacher- child interaction and conversation. Children will be going home at individual times.
4:30pm: Restroom Break (wash hands after).
5:00pm: Late afternoon snack (wash hands before and after).
5:15pm: Dismissal: Games/ Stories/ Music.


All subject to meet the individual needs of the children.